GEN II-R
The perfect control system for the high end home market or very light commercial applications
Operates with any standard thermostat
Control 2-10 Zones
GEN II – R  Residential system to control 2 – 10 zones per unit.
GEN II – R  the industry's only residential zone panel that will support 2 – 10 separate zones without any additional add on panels or wiring.
1 Transformer sized for 12VA per Damper powers all dampers in the system, eliminating the need to place a transformer at every damper.
GEN II – R  controls each two position damper with a programmable thermostat to ensure effective energy savings and true room by room temperature control for each room
GEN II – R  includes an ON – BOARD DIAGNOSTIC that leads the contractor to wiring errors in seconds.
When you require a residential or very light commercial control system up to10 zones per unit select the GEN II – R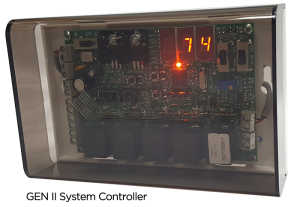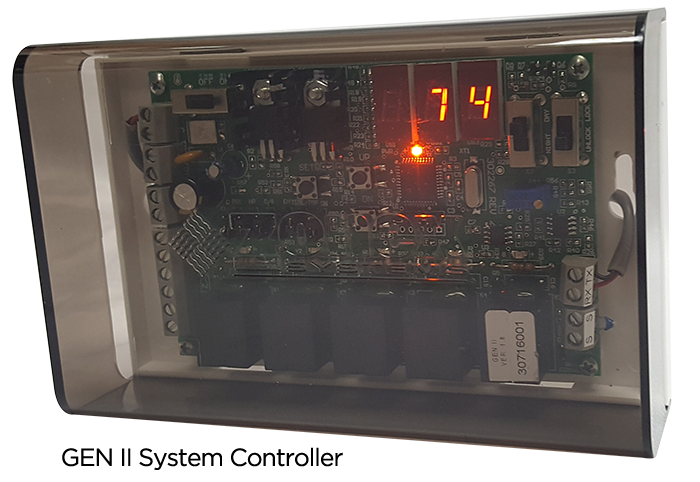 System Data    
2 Stage
Residential/Light Commercial 
Auto Changeover   
Yes
Capacity Control   
Yes
Heat Pump or Gas/Electric   
Universal
Wire Configuration   
Daisy Chain
2 Wire Twisted Pair
Damper Configuration   
Round & Rectangle
Damper Movement   
Two Position
Damper Capacity   
.5 SP
Number of Cool Stages   
2
Number of Heat Stages  
2
Remote Sensor Capability  
N/A
Remote Internet Communications
No