2022 Dealer Design Awards: Commercial Controls
Zonex Systems takes home Gold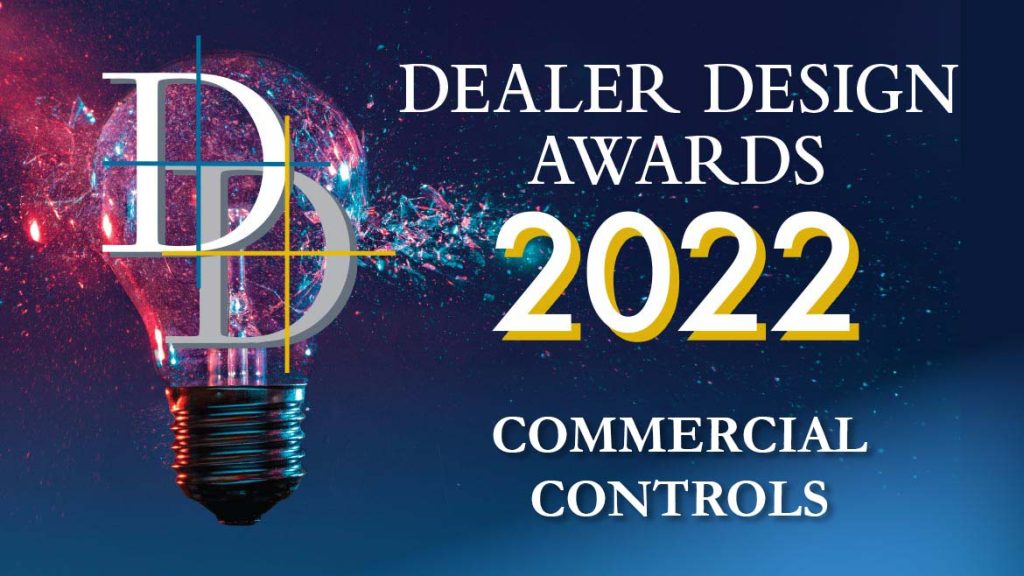 GOLD
Zonex Systems
GEN V Zone Control System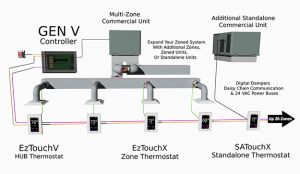 The Gold award in the Commercial Controls category goes to Zonex Systems' GEN V zone control system, which is designed to manage and control zoned or standalone systems from a single point with a simple interface. This system can be used as the central controller for zoned variable volume and temperature (VVT) systems and/or can control groups of rooftop units or split systems.
"Our goal was to simplify and streamline the installation of commercial zone controls for the contractor and make system management easier for the end user, all from one central control panel we call the HUB stat," said Jeff Osheroff, president of Zonex Systems. "We wanted to provide an easy-to-install and startup commercial zoning system designed for the package rooftop market that is feature-rich but also price-competitive."
The HUB stat is a menu-driven interface that is easy to use and does not require a computer or internet connection to operate. System setup is performed by the contractor from the HUB thermostat, and with the intuitive system menu, no special training is required. The functionality of the HUB stat is what Patrick Greene, vice president of Pearce-Green Mechanical in Littleton, Colorado, really appreciates about the GEN V system.
"You can program the system or individual thermostats or all thermostats, set lockout controls, and see the complete zone status summary from a single location," he said. "The new touchscreen modstats are really nice as well because they offer the look and feel of a high-end temperature control system."
The HUB stat provides access and control of up to 20 thermostats in the system, and technicians can view, program, and update thermostat set points, schedules, and operation all from one location, without walking to each stat in the building, said Osheroff. Diagnostic features on the HUB stat identify non-communicating thermostats or wiring errors in seconds, so the contractor can easily and quickly troubleshoot the system from one location. One transformer provides power to all the thermostats and dampers in the system, and wiring is daisy chained, which simplifies installation.
Greene adds that the wiring is simple enough that his installers can complete the work without having to involve a large temperature controls contractor, which reduces costs. And because the system is fairly simple, he says that diagnosing problems is easy and straightforward.
"The system offers basic operation or a number of advanced features to help the contractor tailor the system to every job," said Osheroff. "GEN V also lends itself to easily updating older zoning systems, allowing the contractor to save time and money by using the existing dampers on the job."
Greene agrees, noting, "The GEN V system allows us to achieve more zoning and a better performing system for less cost than adding additional rooftop units, or upgrading to medium pressure VAV systems with reheat. It really is the perfect balance between simplicity and performance."
To view this article on the NEWS' website click here.
If you need assistance please call
(800) 228-2966
Or to review and discuss your job with an application engineer, please call 24/7 or fax us at (714) 898-6802